One of the reasons I love Alley is because they provide opportunities for you to attend incredible conferences like RenderATL, my first technology conference in Atlanta, GA. Render was a four-day conference featuring 50+ expert speakers in tech covering software engineering practices, web3, engineering leadership, accessibility practices, and more. Its attendees and speakers were an intersectional of race, gender and age. It exceeded my expectations, the session speakers were unmatched and the food embodied southern hospitality. The only problem I had was that I could not attend every session—I'm excited to share my favorite speakers so you can follow them and make sure not to miss this next year!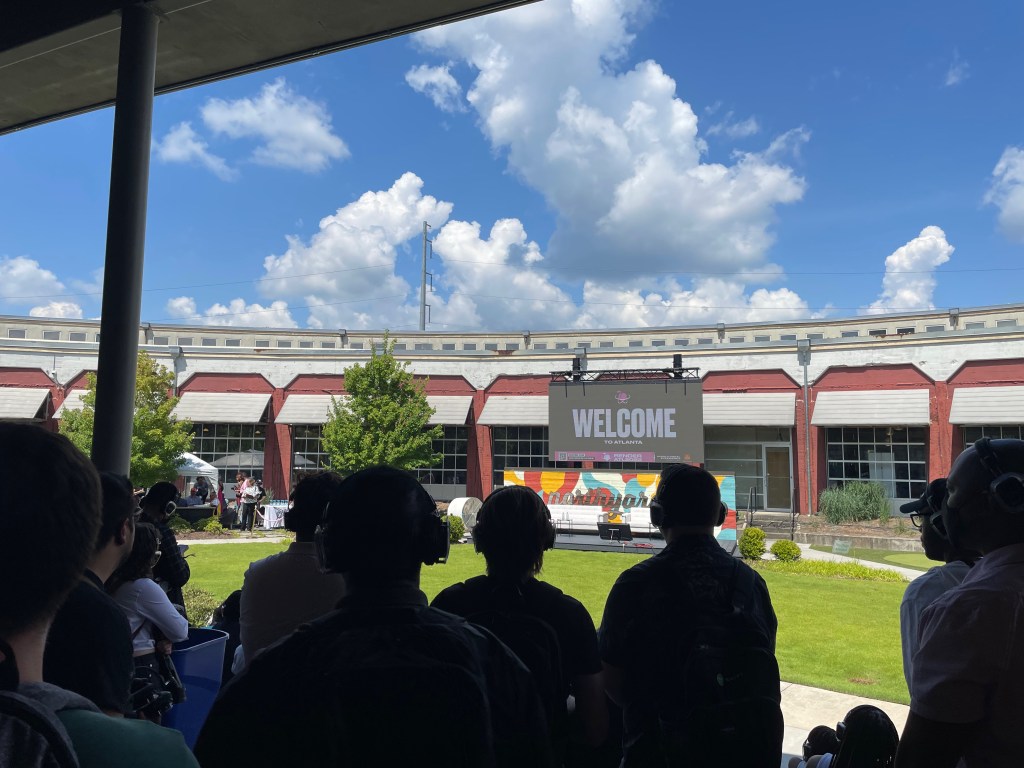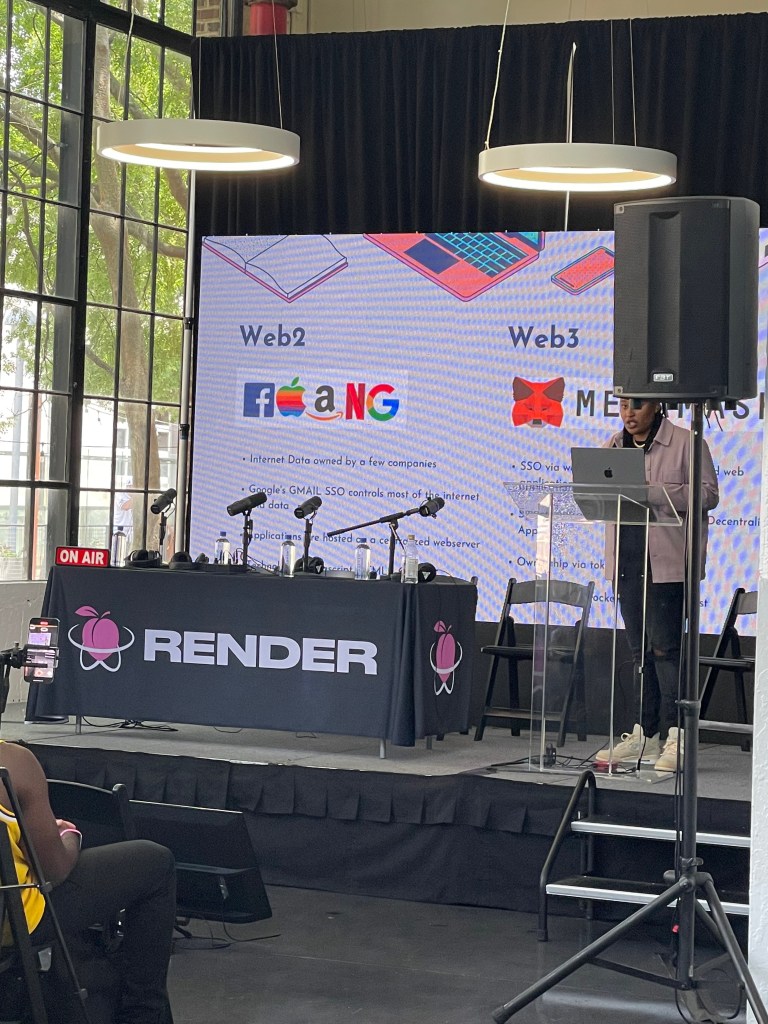 Sessions were separated in three areas, East Atlanta, West Atlanta, OTP (Outside the Perimeter). OTP was outside, though it was blazing out (over 90 degrees) it was an amazing view.
It was inclusive to all types of roles and levels, it didn't matter if you were an engineer or a manager, the conference had something for everyone. It appeared that they made everything accessible and emphasized inclusiveness. Each room had its own host to keep the conversation going and energy excited for the next speaker. This helped the group stay connected and learning about each other. Outdoor sessions used headphones to ensure attendees could hear the speaker.
The most notable sessions and takeaways for me included:
When you build with integrity, accessibility becomes a default by Amina Aweis about prioritizing etc…
Digital by Design by Allison Malloy and Shawn Gandhi of Shopify on enhancing employee experience by creating an office culture.
Web3 by Symone B about the Web3 landscape and an introduction to blockchain and smart contracts.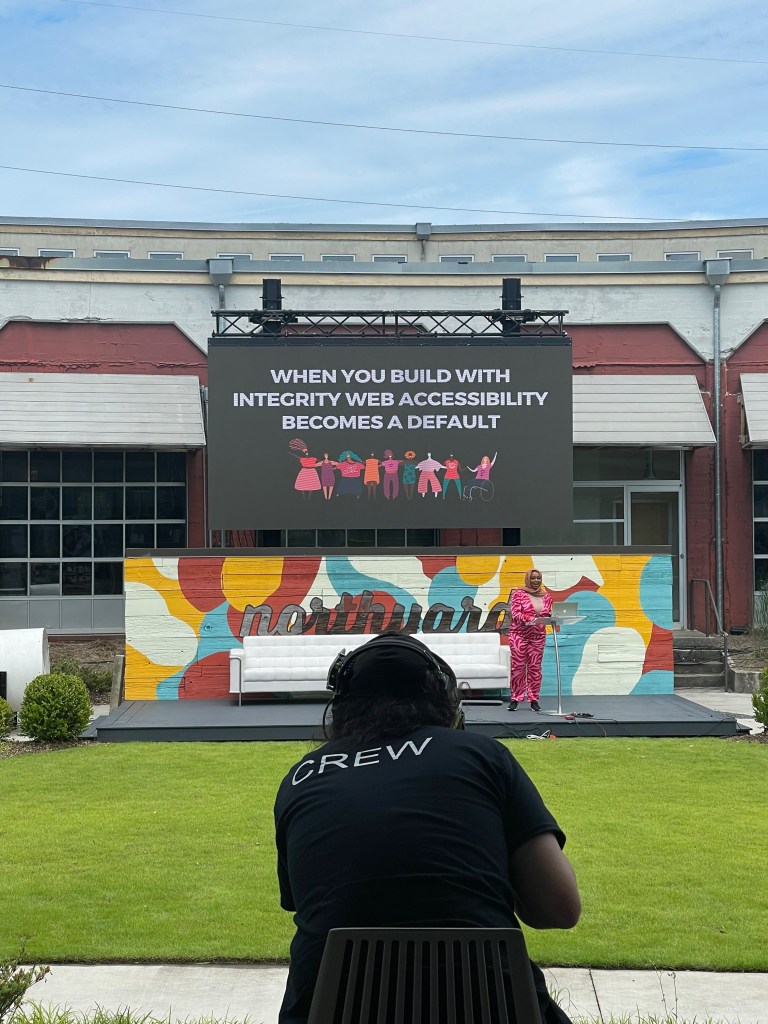 It was clear RenderATL wanted you to feel taken care of, an example of this came at lunchtime. On day 2 they had a Chef JRob who was passing out different types of tacos at the OTP venue. My favorite meal was the fish and grits and all the unlimited sweet tea and lemonade. This conference had a true southern hospitality feel, everyone was nice, and wanted to get to know each other while there were presentations and sessions to help you in your career path.
"We strive to not only build community, but to be community. A community that celebrates code, culture, diversity, and equity." – Justin E. Samuels founder of RenderATL. RenderATL is a conference that gives you the tools to take control of your journey. Just like Alley, everyone wants you to succeed. This experience gave me more of an insight into the tech world from different perspectives, helping me feel more comfortable in my career change into the Technology sector. I recommend RenderATL to anyone who is interested in wanting to feel more connected in the technology world.