Journalist, entrepreneur, and leading thinker on the future of journalism, Burt Herman, driving the vision for a new company.
The Alley Group is pleased to announce that Lede, the newsroom platform technology that powers Defector Media and other successful journalist-owned publishers, will be spun off into a new startup company with veteran entrepreneur and journalist Burt Herman joining as CEO. Lede will focus on providing the next generation of news organizations with the tools, strategies, and revenue opportunities they need to become indispensable to the communities they serve and grow their media businesses on their own terms.
The Lede platform is a full-stack technical solution that is purpose-built to support modern newsrooms that publish across multiple media formats (web, newsletters, podcasts, etc.), engage directly with their communities, and embrace a diverse set of revenue streams, including subscription, membership, and advertising. With a revenue share model for upstart journalist-led publishers, Lede acts as an incubator helping them build their own uniquely branded digital home, establish their editorial vision and strategies, and adopt best practices for community engagement without requiring journalists to pay upfront for the design or cede editorial control to investors. Lede's clients reap the benefits of shared technology and community while the brand, design, content, and audience remain entirely theirs. 
One of Lede's first projects as a new brand will be in helping to build a dynamic platform for Capital B — a Black-led, nonprofit local and national news organization reporting for Black communities across the country. Founded by Lauren Williams, formerly of Vox, Mother Jones, and The Root, and Akoto Ofori-Atta, a veteran of The Trace, The Root, and Essence Magazine, Capital B plans to launch in early 2022.
Lede's other clients include Defector, which was formed by former Deadspin journalists; Hot Pod, a website and newsletter that delivers news, analysis, and opinions on the audio industry; and The Colorado Sun, a journalist-owned news outlet covering politics, culture, and everything in between in the Centennial State.
"When we left Deadspin, we wanted to create something substantial and permanent but didn't want to sacrifice editorial control to investors. Many of the other media platforms out there felt ephemeral and didn't offer the customization tools and control that we needed to be successful," said Tom Ley, Editor-in-Chief of Defector. "The folks at Lede not only offered us the digital tools and expertise we needed to build Defector on our own terms, but they immediately understood our vision and were willing to take a leap and support us."
About Burt Herman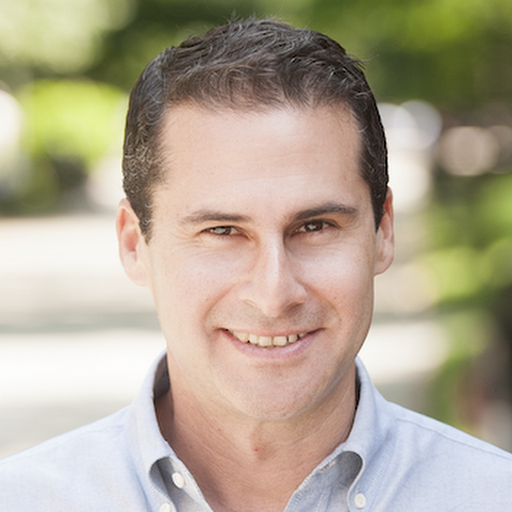 Lede's new CEO Burt Herman built a reputation as a successful entrepreneur and leading thinker on the future of journalism and journalist-empowering technologies. After 12 years as a foreign correspondent for The Associated Press, Herman spent the past decade focused on the challenges facing modern news organizations and how to leverage technology to address them. He co-founded the Hacks/Hackers community to bring leaders from the technology and journalism communities together to work on these issues. In 2010, he co-founded Storify, an award-winning social media storytelling product used by media companies, brands, nonprofit organizations, and political groups around the world. After selling Storify in 2013, Herman served on the founding team of the Lenfest Institute for Journalism as the director of innovation projects and most recently served as Product Director of User Platform at Condé Nast.
"Lede is giving journalists the tools and strategies they need to build sustainable newsrooms and connect with their audiences in new and innovative ways," said Herman. "Lede's team of experienced digital news experts gives news and media entrepreneurs their own platform to build viable business models and maintain a durable, direct connection to their community of active and engaged readers."
"After working with some of the largest and most influential media companies for the past 11 years, Alley Group developed Lede to support the creation of sustainable models for news organizations in the wake of the industry consolidation, evolving technologies, and changing consumer habits that have upended the entire news ecosystem," said Alley Group Managing Partner Austin Smith. "Burt's combination of journalism experience and his track record of creating pioneering tools that push the future of journalism forward will be instrumental to the success of Lede as it breaks out under its own brand."
Lede's History
The Lede platform was initially developed in 2020 by Alley Interactive, the go-to strategic partner and tool creator for some of the largest and most influential news organizations in the world. In July 2021, Alley launched Alley Group as a holding company to pursue new opportunities in the future of work, organizations, media, and communications that lie beyond Alley Interactive's original mission. Lede is an integral part of the new Alley Group and will operate as its own company.