Our Services
From spreadsheet to webpage, we offer a full suite of services that will bring your data to life online.
Our Approach
Successful data visualization and data-focused websites require more than just making a chart or laying out a website. We work iteratively with you to:
1. Identify objectives. We work together to establish what users will accomplish with your data displays. What do you need to communicate? What knowledge or takeaways do you want users to gain? What jobs do your users need to accomplish using your interactives and tools?
2. Get to know your data. You help us to gain a domain understanding of your data so we can effectively design solutions that will meet your users' needs.
3. Create a concept. Your feedback will help us iterate on sketches and wireframes that outline the functionality of your visualization or website.
4. Design. We'll apply best-in-class design to provide your users with an elegant experience.
5. Build. Our developers get to work bringing your project to life online.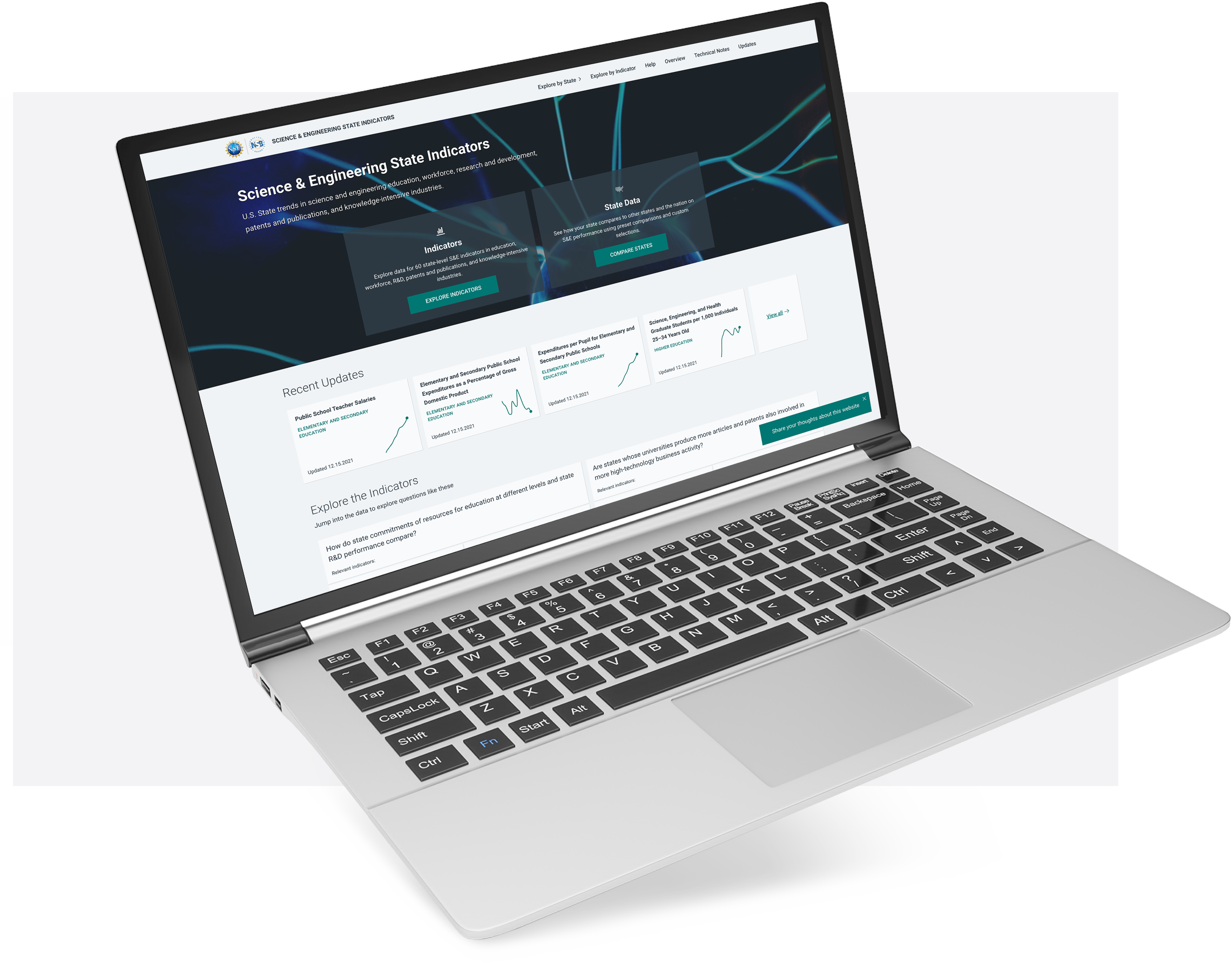 Case Study: Science & Engineering State Indicators
DATA-FOCUSED WEBSITE
Our redesign of the State Science & Engineering Indicators website started with an audit of their previous site design, including the visualizations, and user testing. We then moved on to a full design for everything from navigation to page styles and visualizations. The resulting website allows for easy data updates and customized visualization tools that allow users to get the most out of the data.
Our Data Clients
Our journalism, non-profit and foundation clients all come to us for help communicating data to their users.