Careers at Alley
We're Alley — a fully remote company specializing in the design and development of digital solutions for major media companies, nonprofit organizations, and government agencies that influence public opinion in news, entertainment, and policy. More importantly: We're a team with a people-first approach to hiring and working. We've built a community of trust and transparency where our employees are empowered to work how (and where) they see fit.

Join our team
We don't have any open positions right now, but here's a little bit about what it's like to work at Alley. If you like what you see, fill out this form and we will keep in touch when a position opens up.
Quality, transparency, and accountability
Our values are at the core of how we work and earn the trust of each client we serve. We have high expectations for our team members and trust folks to get their work done when they say they will.
Remote control
We prioritize talent over geography to create a diverse, engaged network across six countries and 24 states. From co-working spaces to WiFi-enabled Airstreams, the best work environment is wherever you thrive personally and professionally.
Agile framework
We use Scrum to run projects collaboratively with our clients, delivering high-quality products on time and on budget. We prioritize agile tools and processes that bolster collaboration to boost productivity and reduce stress for clients and team members alike.
Growth mindset
At Alley, we value learning and professional development, providing structured mentorship and career guidance for all organizational levels. We believe in fostering growth and providing opportunities for our members to develop new skills and thrive in their careers, which is why everyone at Alley gets a professional development budget.
Psychological safety
We foster a psychologically safe environment where team members can speak honestly and exercise Radical Candor. This means we strive to challenge each other directly because we respect and care deeply for each other, our work, and Alley as a whole.
Diverse perspectives
Alley is an equal opportunity employer committed to diversity, equity, inclusion, and accessibility. We cultivate a people-first approach to working where diversity is not only a strength but a staple in producing the best work (and work environment) possible.
---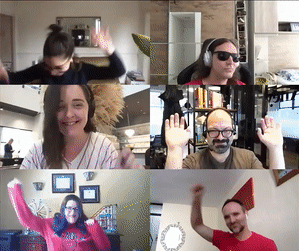 We offer a full benefits package, including:
401(k) with company match
Medical, dental, and vision insurance
Profit-sharing eligibility after your first year
Company-paid life and disability insurance
Flexible paid time off
Co-working allowance
Equipment budget
Professional development budget
Monthly lunch stipend
Paid day of service
Dozens of culture and community Slack channels
Virtual events