Designing a Digital-First Annual Report
for the Monell Center
In a year that saw nearly every organization shift from physical spaces to virtual spaces, the Monell Center, a globally recognized leader in scientific research on smell and taste, wanted to transition their annual report from a printed report to a digital experience that readers could access on any device.
Monell asked Alley to design the report as an online experience for users to scroll through rather than turn pages. What they needed was a digital transformation of a key component to their annual communications and development efforts.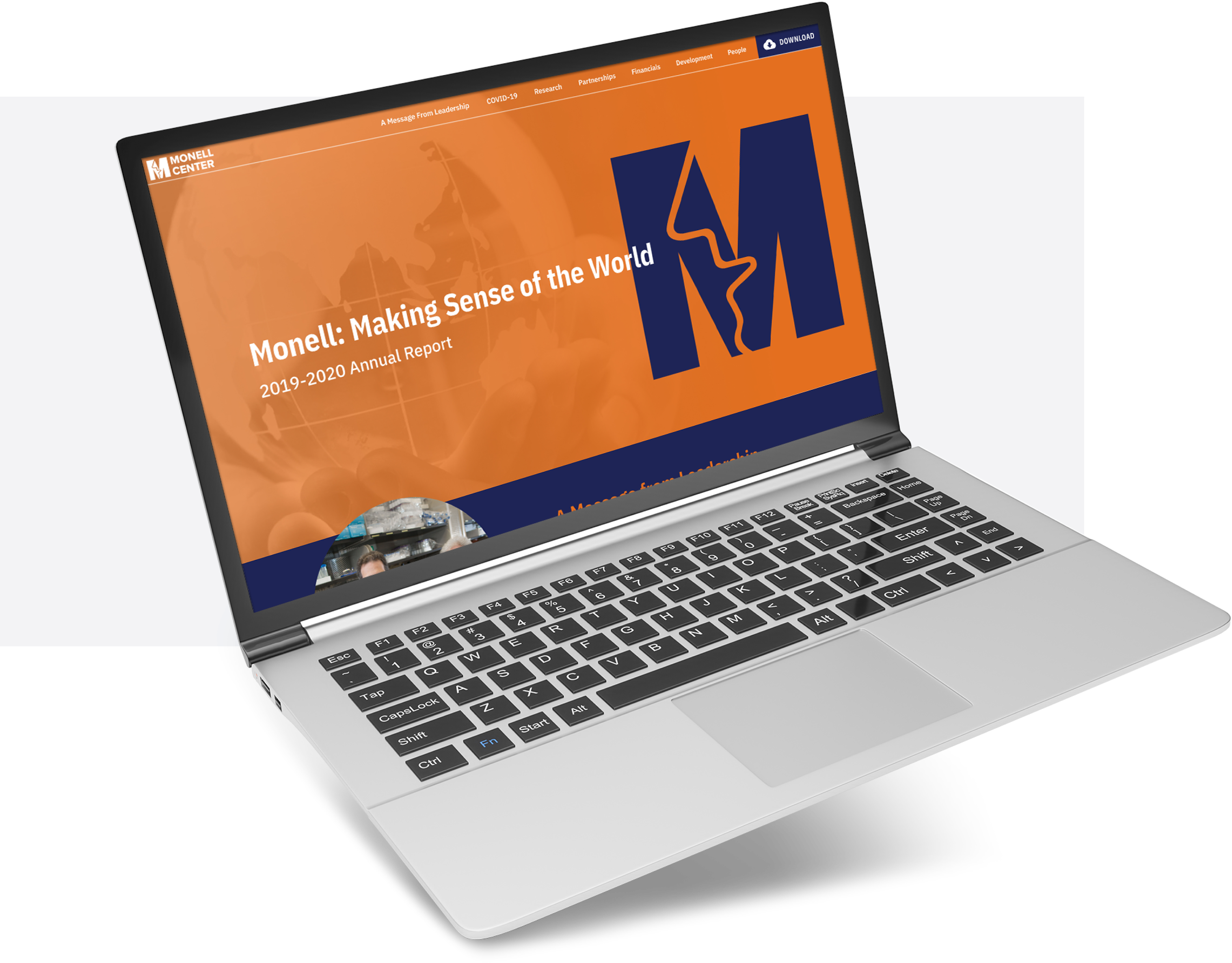 "Overall everyone on the Alley team was terrific to work with — responsible, helpful, and knowledgeable. I felt we were in really really good hands with Alley."

Karen Kreeger, Director of Communications, Monell Chemical Senses Center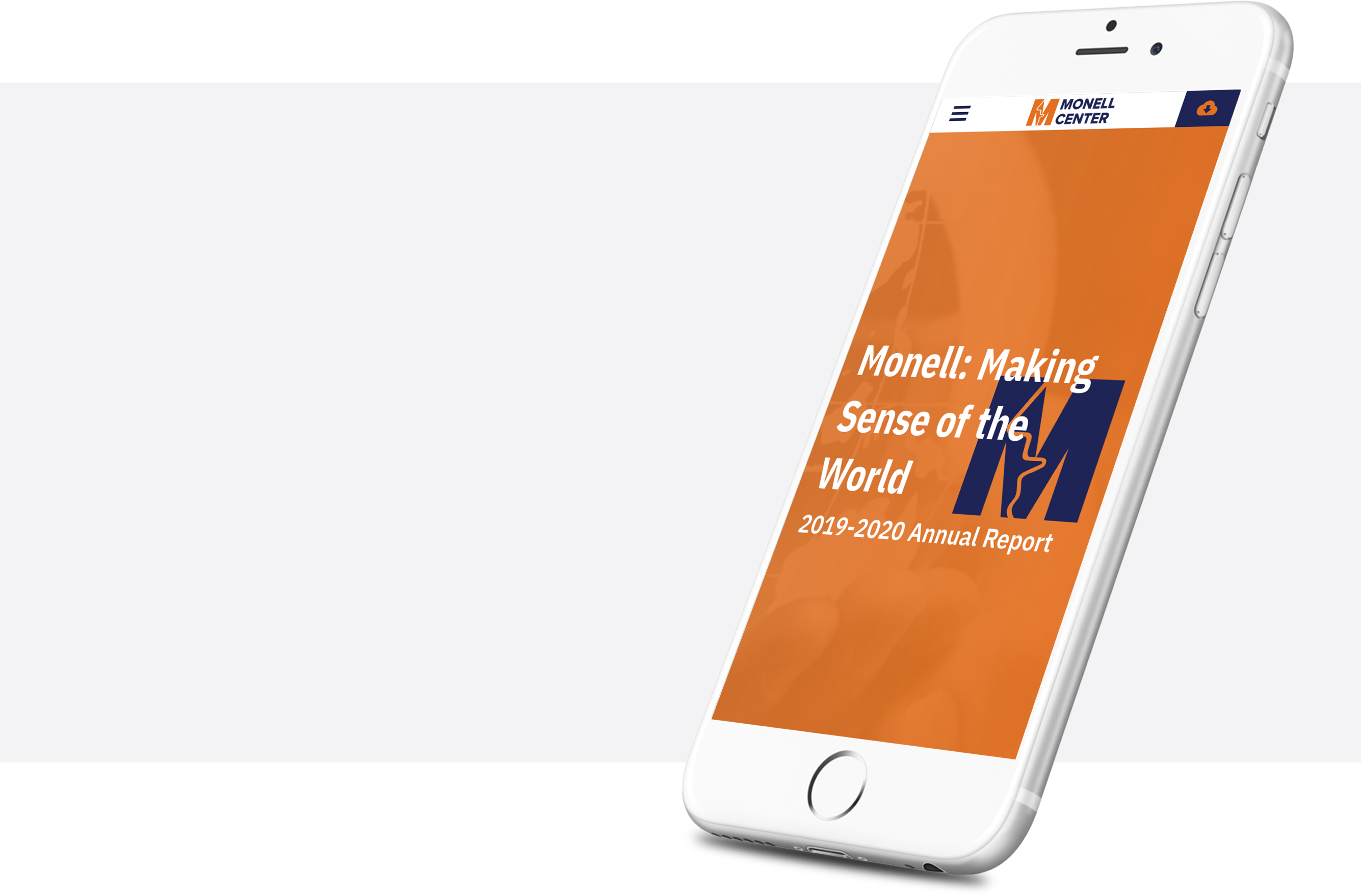 Responsive Design
The annual report was distributed via email, so it was designed to display well on any device.
Infographics
Custom infographics designed by Alley are used throughout the site to illustrate key points.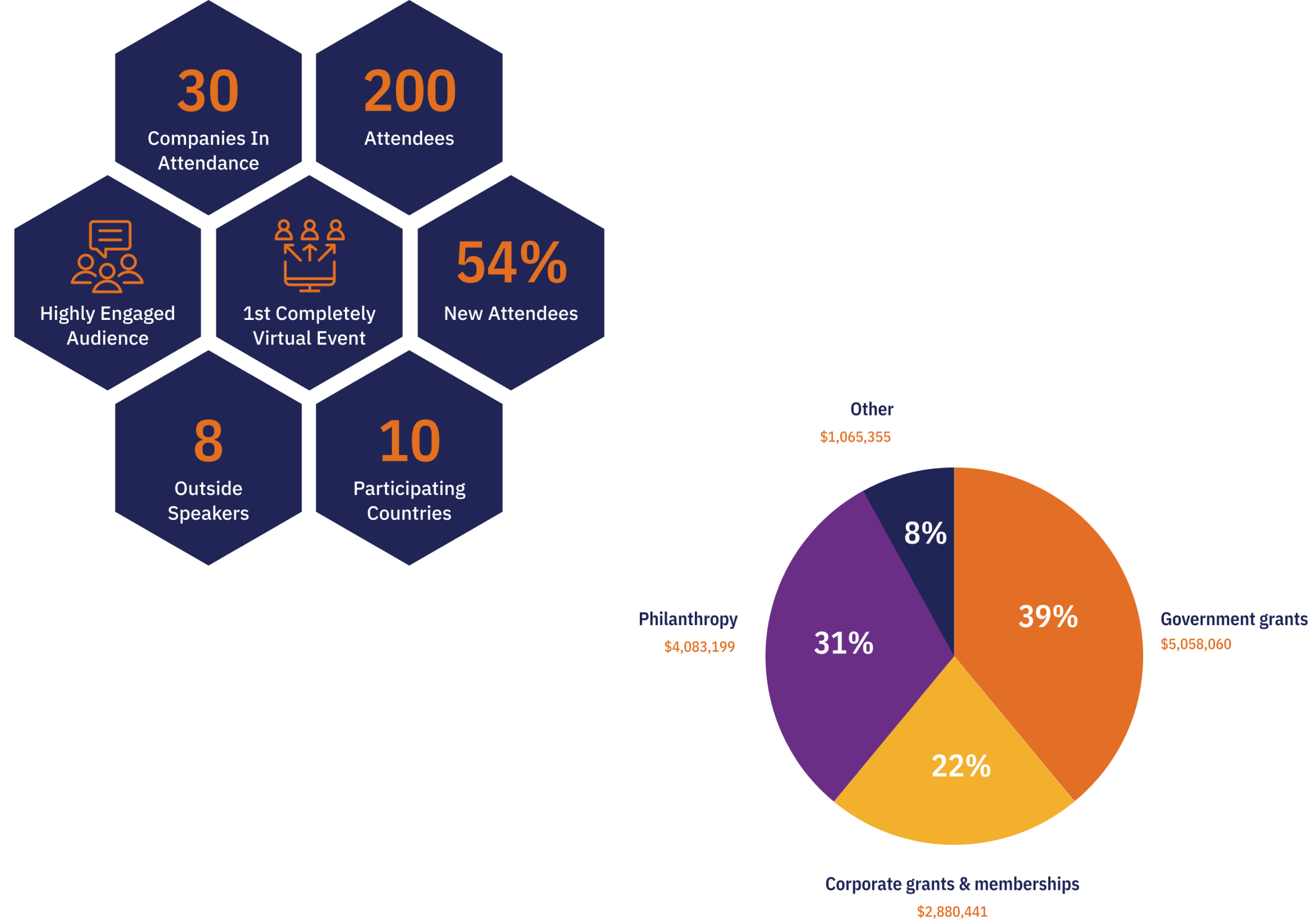 A New Table of Contents
We transformed the table of contents into a navigation menu that linked to major section headers within the page.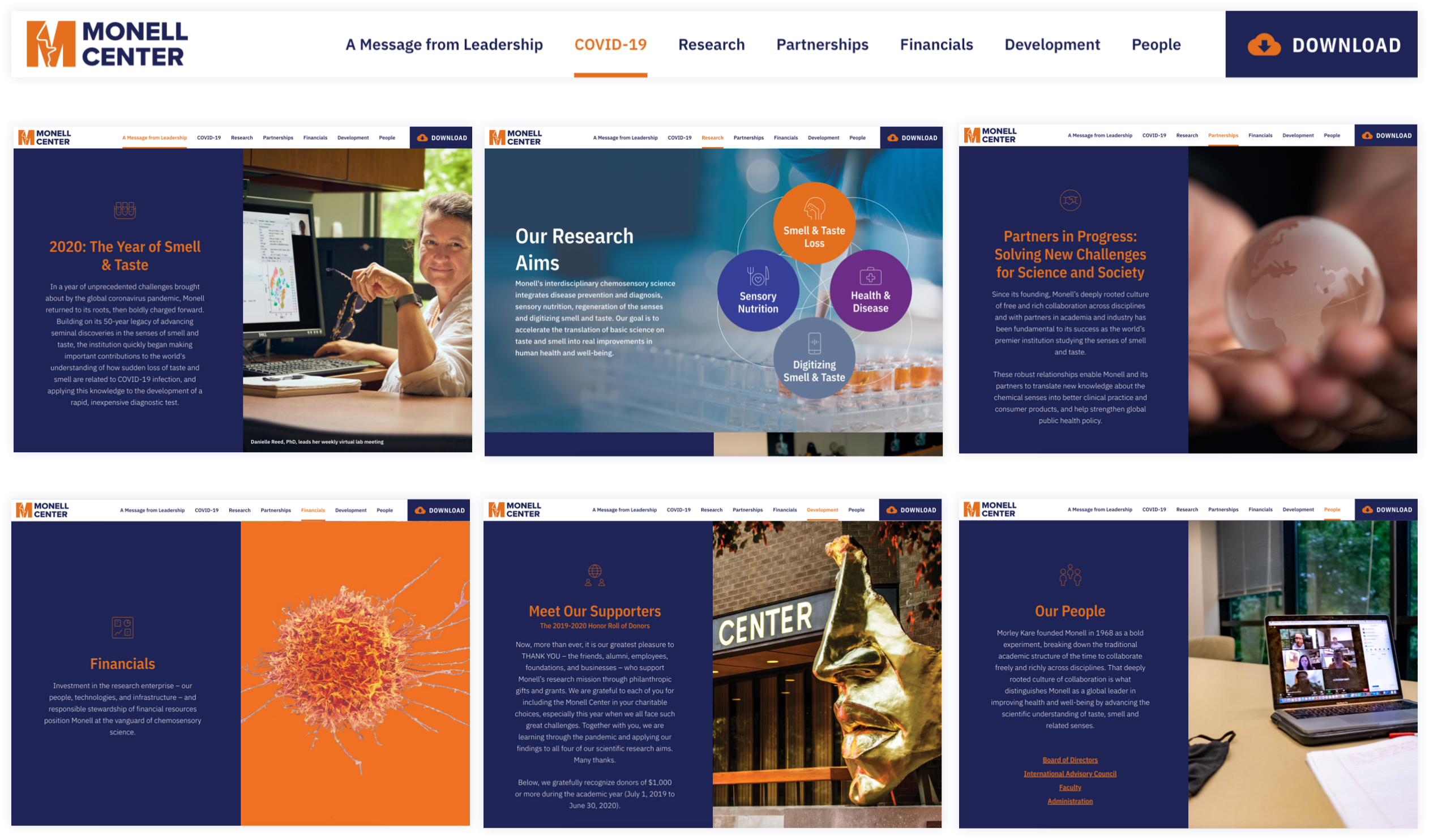 Telling Stories
Built on WordPress, the page supports many forms of embedded media, like video, to tell a richer story.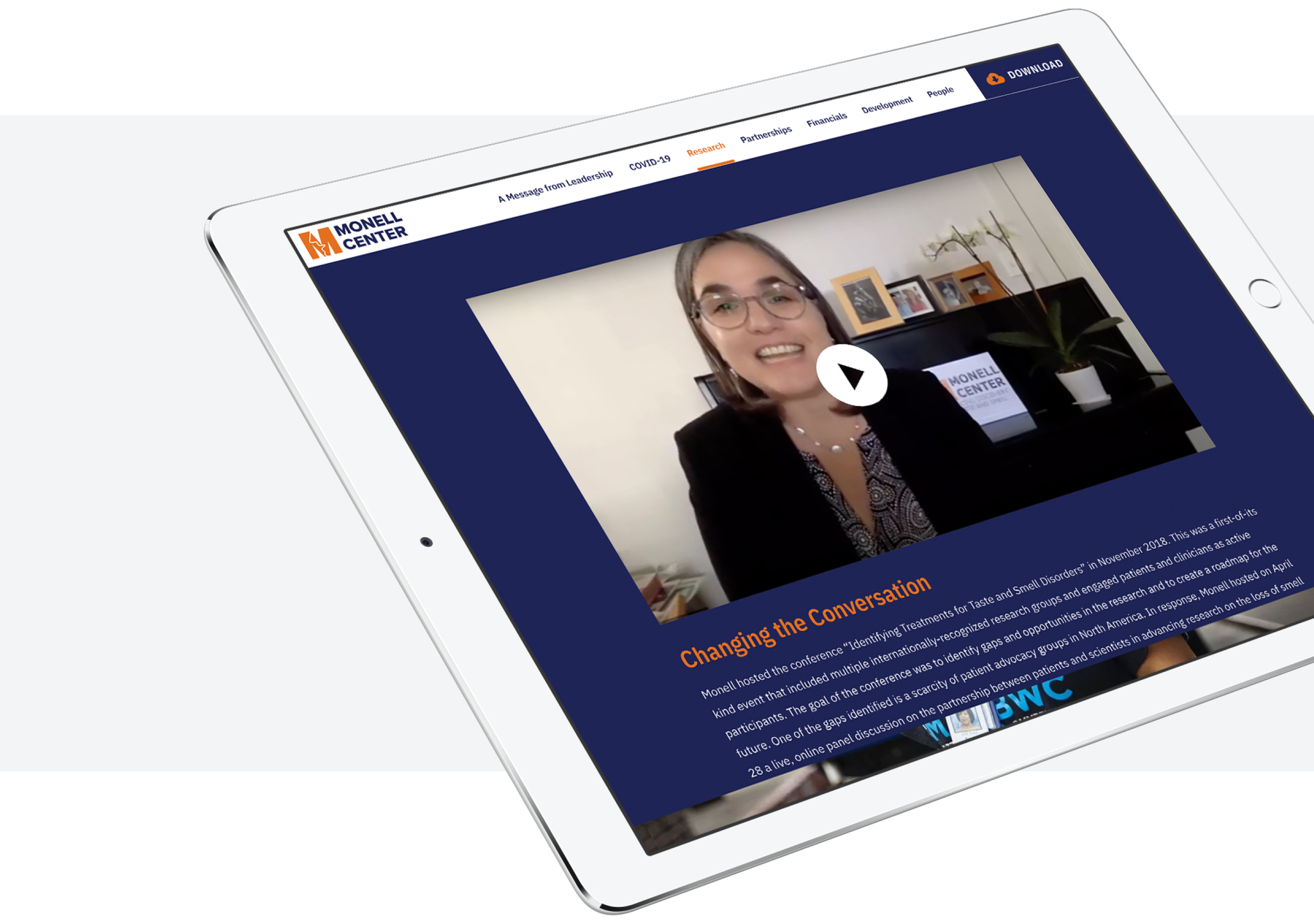 Calls to Action
Calls to action are now directly actionable in a digital annual report, in a way that wasn't possible in print.