Designing and
re-platforming three interconnected science journalism sites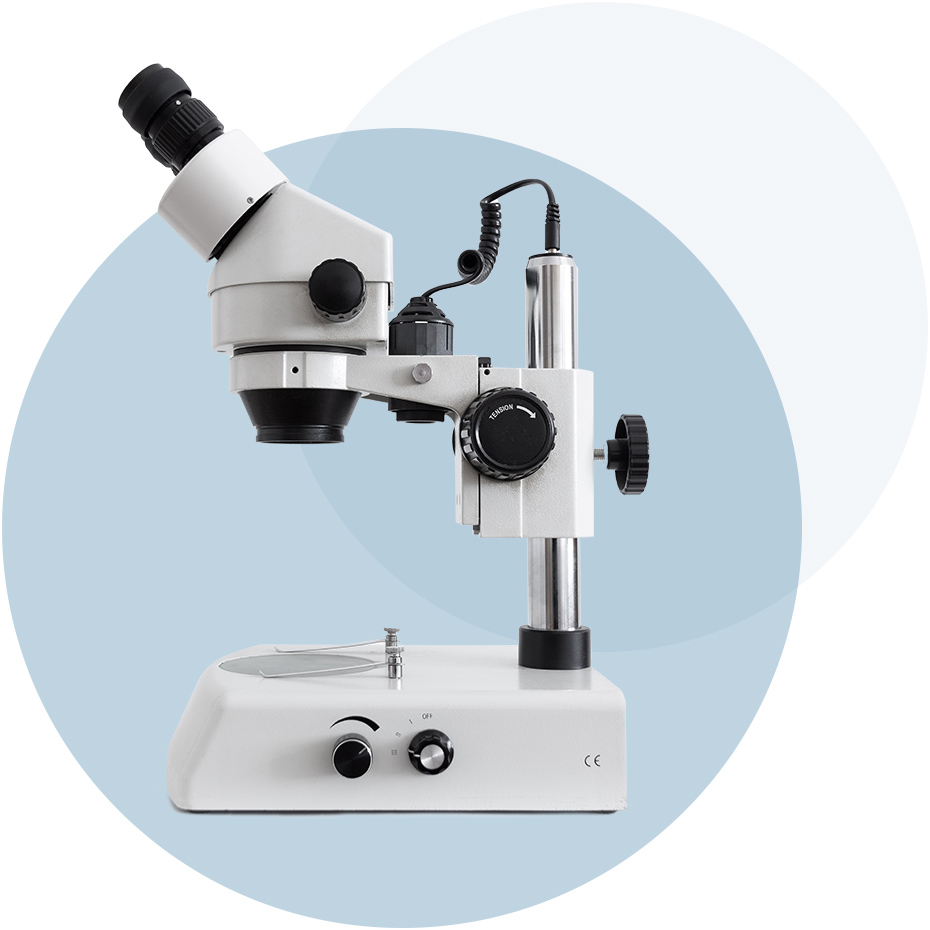 ---
Since 1921, Science News has provided readers with accurate information on science, medicine, and technology. We modernized the site's design, migrated thousands of articles with an array of data structures from Drupal to WordPress, and established more efficient workflows for SN editors.
In addition to the SN website, we launched Science News for Students, which marries all of the SN templates with a more youthful design. Alley configured one media library for both sites and established an intuitive workflow for sharing SN content to the student publication. Finally, Alley launched Science News in High Schools, which connects SN content to educational guides and activities.
In 2017, Science News (SN) was struggling under the burden of a 4-year-old Drupal CMS. The system failed to create an efficient editorial workflow and had a steep learning curve. Moreover, it was expensive to maintain.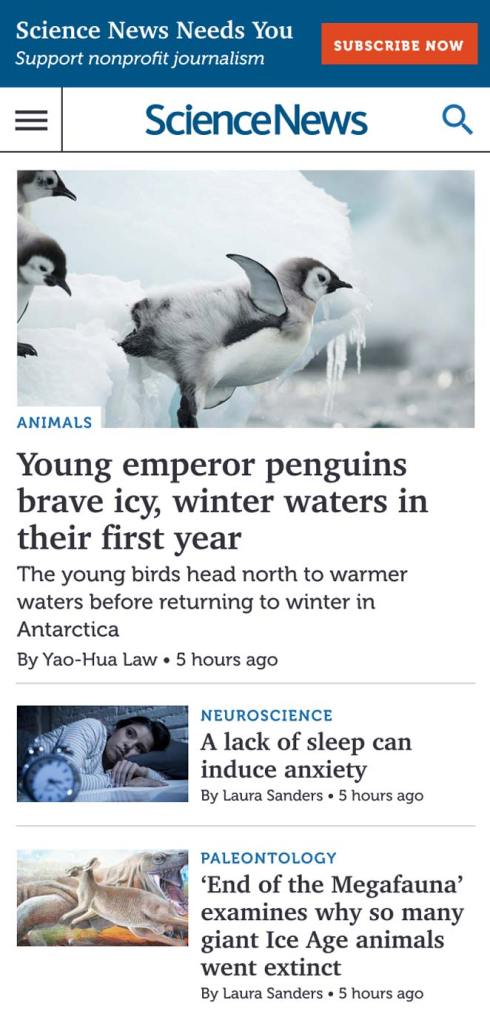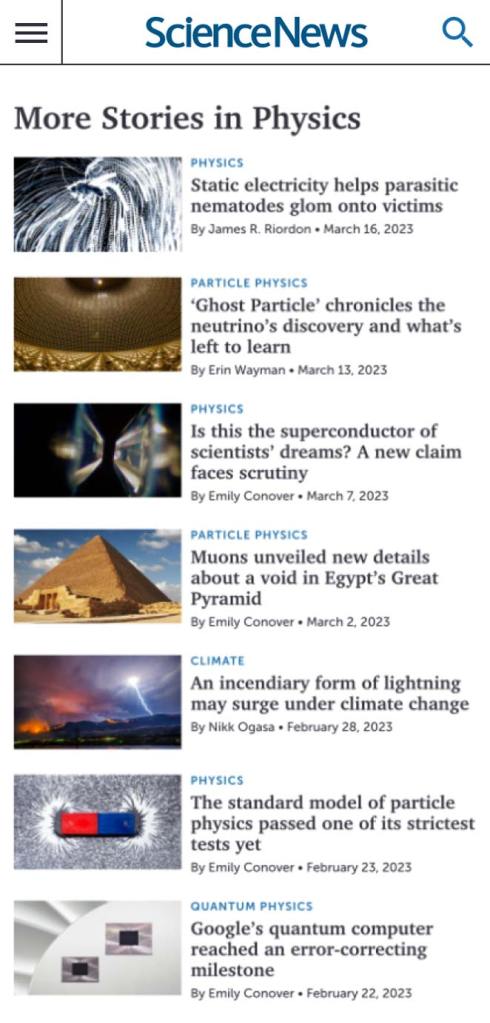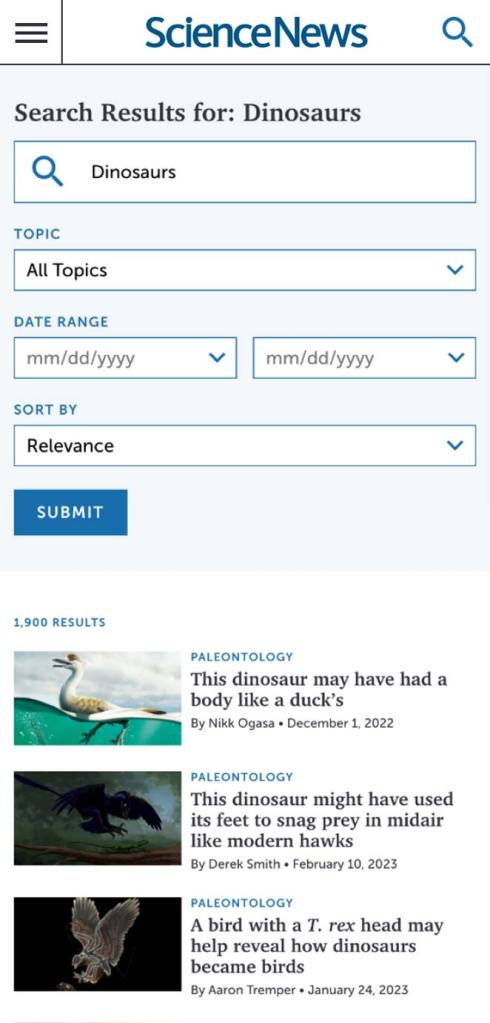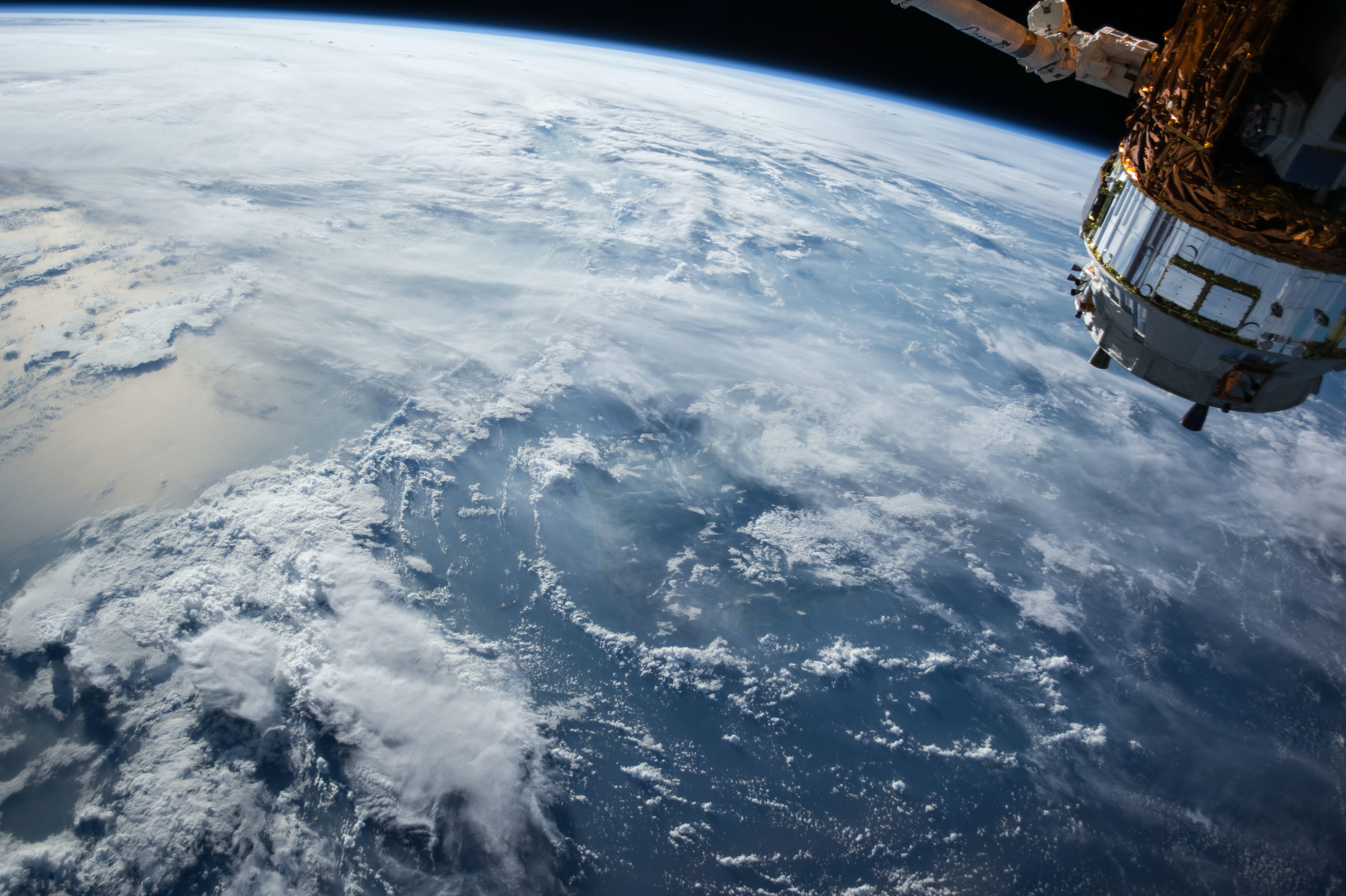 Challenges
---
When Science News began looking for a project partner to build and design a new site, one thing was clear: whoever they worked with had to understand news publishing. From ad integration to editorial workflow to migrating decades of content, experience in this arena was a must. This technical know-how needed to be balanced by keen user experience and design skills. Science News produces extremely well-researched, timely, and unbiased content. The site's design had to signal this to readers. After interviewing a number of agencies, it was clear Alley could deliver on a great looking site that was highly navigable, easily maintainable, and could be extended to meet the unique demands of their sibling sites.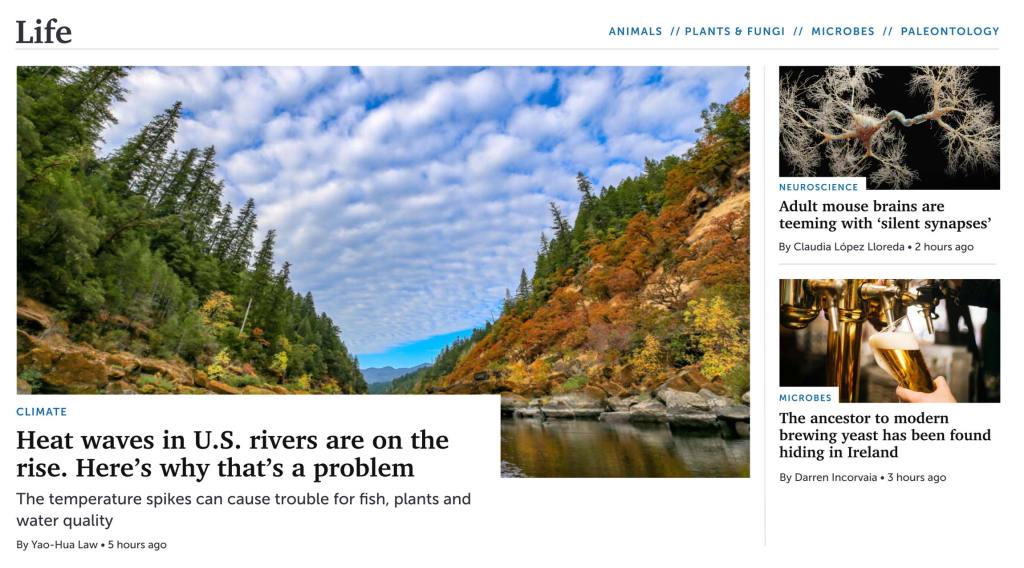 "Sibling Sites"
Science News for Students (SNS), which adapts SN articles for students, required a shared media library and access to all SN and SNS content from a single dashboard. Science News in High Schools (SNHS), which provides topical guides and activities related to SN and SNS content to school educators, needed ways to easily associate activities, guides, and articles to one another. SN's existing Drupal site made it challenging to satisfy these various requirements.
Solutions
---
Through our early discussions with SN, it became immediately clear that migrating to WordPress would help solve many workflow challenges right out of the box. WordPress offered new capabilities, such as easily updated flexible layouts (previously, these had to be executed by a developer on a case-by-case basis, leading to hand-coded articles). On the design side, Alley exceeded expectations out of the gate.
"We're doing this!" "We're going to look like a real website!" our client said upon her first glimpse of the new SN homepage.
When it came time to launch, going live was a smooth ride. The content migration was painless, even including 76 years of PDF versions of the physical magazines. We trained SN staff on the new back end, which they were excited to use, and the fresh new design garnered immediate positive anecdotal feedback.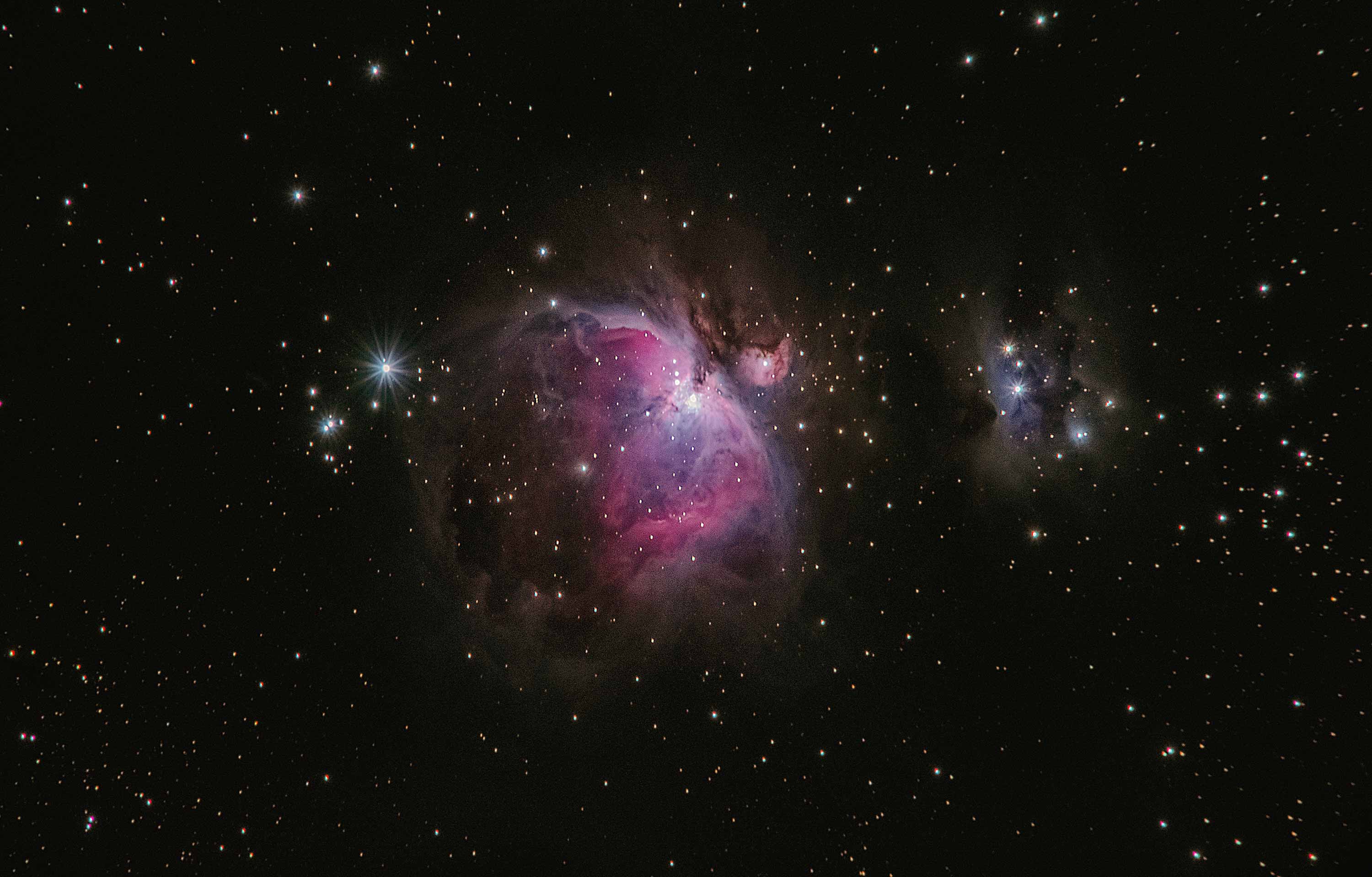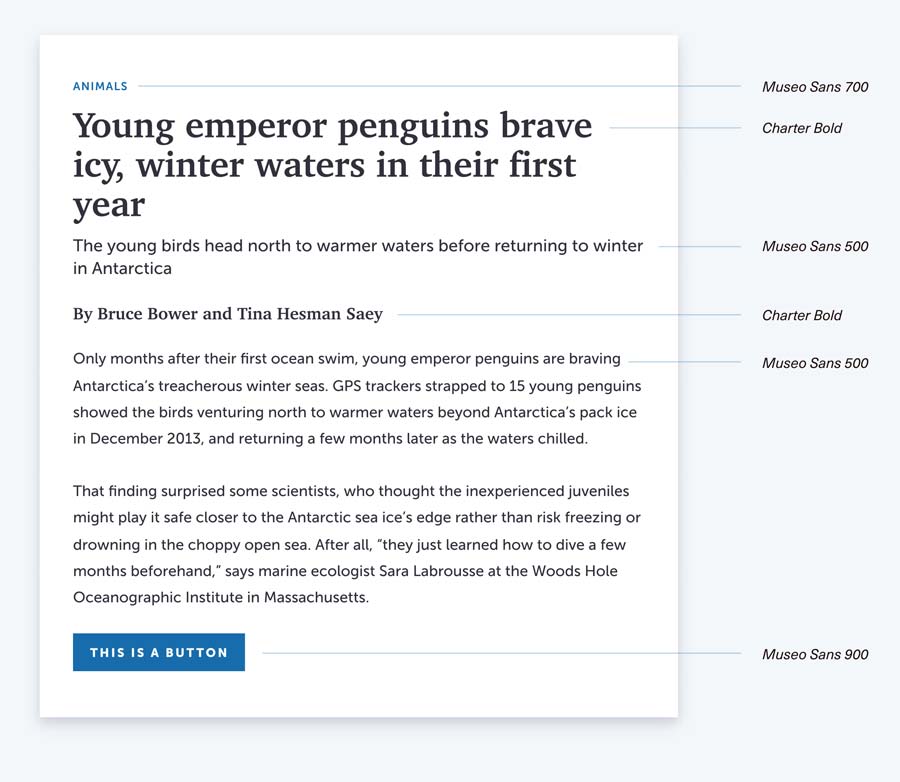 Results
---
The initial results of the relaunch are still being measured (they will be updated here when they're available), but it still feels like a success to the client. Even the few negative comments from readers (which there always will be), "surface an understanding of how your users use the website in a way we didn't know before…. Now we have a plan, we have data, and the team [at Alley] will make this work."
Additionally, the subscriber acquisition numbers have been the best numbers they've seen since the spring. As the client says, "not exponentially higher, but they're at the level where people go 'oh hey, that's a good week' – and it's been consistently a good week every week."
In 2020, the project won a Folio Magazine Ozzie Award for Best Consumer Website Redesign, recognizing the hard work and beautiful design that went into the new experience.
Our ongoing work with the Science News team includes additional subsites and properties, as well as an exciting engagement surrounding their 100th anniversary. Stay tuned for more!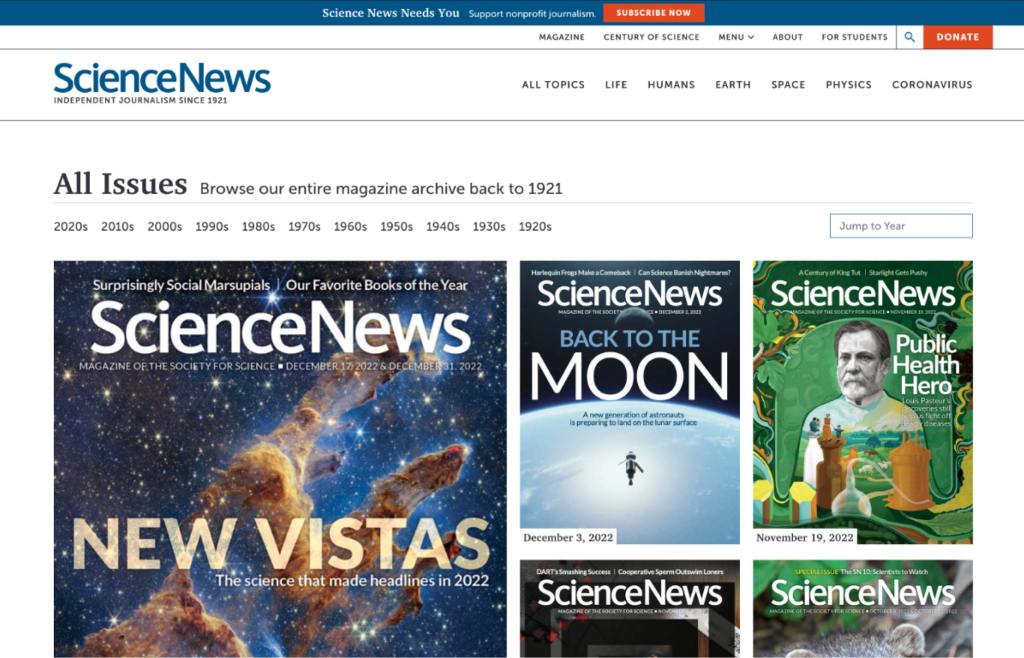 Let's talk about how we can put our talents to work for you.